Journeys
Because it's not always about the destination…
Welcome to Sandy Bottom Boating, a premier boat tour company based in Fort Myers.
With over 20 years of local boating experience, we are dedicated to sharing our extensive knowledge and expertise through informative blogs and engaging videos.
Our content covers a wide range of topics, from navigation tips for the local waters to recommendations for great local restaurants and attractions. We also provide practical advice on preparing food and sunscreen for a day on the boat, ensuring that our guests have a comfortable and enjoyable experience.
As boating enthusiasts ourselves, we understand the importance of having reliable and trusted products. That's why we personally test and recommend boating equipment, accessories, and essentials that meet our high standards. We want our guests to have access to the best products available, ensuring a seamless and enjoyable boating experience.
At Sandy Bottom Boating, we strive to create a community of boating enthusiasts who share our love for the water. Whether you're a seasoned boater or a curious beginner, we invite you to embark on a journey with us, where you can learn, explore, and embrace the boater's lifestyle.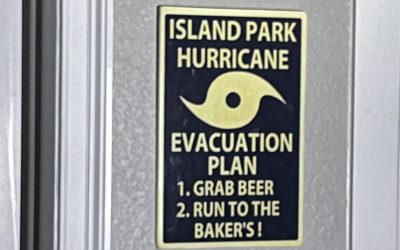 As residents of Fort Myers, Florida we have been through some bad storms in the past, but Hurricane Ian was by far the worst. Not just because it caused damaging winds and rain like most hurricanes do; what made this hurricane so different was how the storm surge...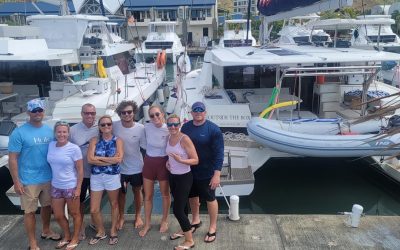 Hey, guys! It's Marin here. I wanted to share with you why my husband Aaron and I decided to start Sandy Bottom Boating, our awesome boat tour company in Southwest Florida. It all started when we took a trip with friends to the British Virgin Islands and went on an...